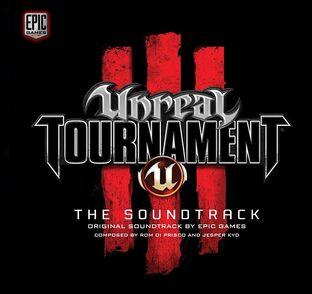 "Go Down" is a song found in Unreal Tournament. It is generally associated with the DM-Deck16II and DM-HyperBlast maps, which appear in most of the Unreal Tournament titles. A remix, titled "Hyperblast Redux" is used in Unreal Tournament 2004. A remake has also been made in Unreal Tournament 3.
Maps that have this song
Edit
Unreal Tournament:
Unreal Tournament 2004:
Unreal Tournament 3:
External Links
Edit
Original: http://www.youtube.com/watch?v=ZSAgEhyUrjE
HyperBlast Redux: https://www.youtube.com/watch?v=3bvPTxPSufs
UT3 Remix: http://www.youtube.com/watch?v=4M0MOfRxI7g
Ad blocker interference detected!
Wikia is a free-to-use site that makes money from advertising. We have a modified experience for viewers using ad blockers

Wikia is not accessible if you've made further modifications. Remove the custom ad blocker rule(s) and the page will load as expected.