Hi, welcome to Unreal Wiki! Thanks for your edit to the User talk:GEARS OF WAR 2 page.
Please leave a message on my talk page if I can help with anything! -- Uberfuzzy (Talk) 00:01, 2 July 2009
Thank you very much.--Unreal Admin 16:39, 2 July 2009 (UTC)
That's why I took over, none was around, I wish I had beurcat(I forgot how to spell that.) powers, I'd put you as an admin like that.--Unreal Admin 23:09, 13 July 2009 (UTC)
Ok, thank you. And it's Bearucrats or something btw(forgot to spell it to).
Thanks for good work.--Unreal Admin 06:31, 12 August 2009 (UTC)

thanks for the promotion =) Sclera1 03:12, 17 August 2009 (UTC)
I am here by the way, My computer won't let me log in do to recent viruses.Gears of War 2.
what do u think of my contributions =D , soz, its not as much as it should have been D=
soz, forgot signiture Sclera1 06:31, September 28, 2009 (UTC)
Here's a new pic you could use for the sites logo.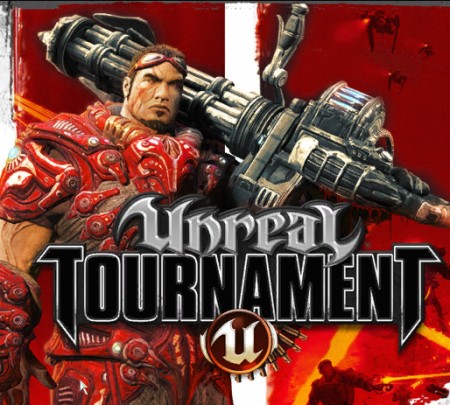 OK, thanks, I intend to help out, though not as social as my brother was, will, by for now. Heads up, My brother is the reason this site is still around.--Hunter on Steriods 01:42, October 14, 2009 (UTC)
Unregistered contributor User:92.100.35.82 is a spammer, i think he is also the spammer who is spamming the Matrix wikia Sclera1 11:40, November 16, 2009 (UTC)
hey, i found the guidebook for Unreal II, but i might help contribute tomorrow , sorry Sclera1 09:23, November 30, 2009 (UTC)
hey ATP2555 II, i was wondering, could you help me complete this wikia, i haven't played the first Unreal =)Sclera1 08:15, July 3, 2010 (UTC)
really good new, i just gave the unreal wikia achievement badges for users who contribute =) it might with the shortage of contributions hopefully Sclera1 05:57, August 14, 2010 (UTC)
im sorry but i might not be here for s small while, if you like i wouldn't onject if you wanted to become an admin on this wiki, il try abnd find some time to help out :)
hey i was wondering, would it be possible to please help out the completion of the Unreal Levels, i don't really know much about Unreal and i sorta feel someone who plays Unreal should be able to sucessfully complete the Unreal level articles. cheers Sclera1 10:18, February 2, 2011 (UTC)
Hello, ATP! I am curious to know if you'd agree with me becoming an admin here on the wiki, to help organize it and give it a new design? Thanks! NinjaFatGuy (talk) 15:28, July 27, 2015 (UTC)